Apna Centre Gym Apna Centre Activities
We can proudly introduce our second project to cover the needs of the community, the Apna Centre. This building was completed in late February 2011 and was up and running during the first few days of March 2011.
For Queries/Bookings
Please contact Awais Mir on 07565932731 Or Nasrullah Khan Saab on 07762341161
The Apna Centre is available for bookings. The building can be hired out for functions such as; small parties, small weddings, meetings, and other special occasion.   Prices are listed below.
Board/Meeting room – £15.00 per hour,
Ground floor, Hall and Kitchen – £125.00 for 5 hours,
1st floor, Hall and Kitchen – £125.00 for 5 hours
You can also book the hall (Ground or First) for £25 per hour including the kitchen.
There will be a £50.00 charge extra for any letting running over the booked hours. Use of the kitchen for cooking requires an additional cost. Please contact to discuss.
For more information please contact:
Apna Centre: 0113 307 0500 or email Quba@alhassan.org.uk
                                                                                   Outside View of Apna Centre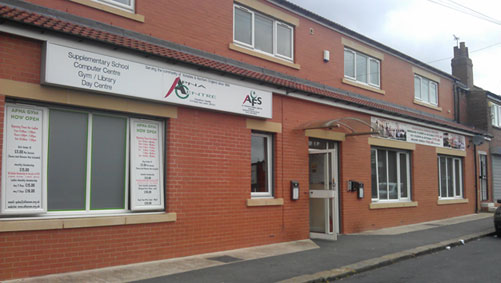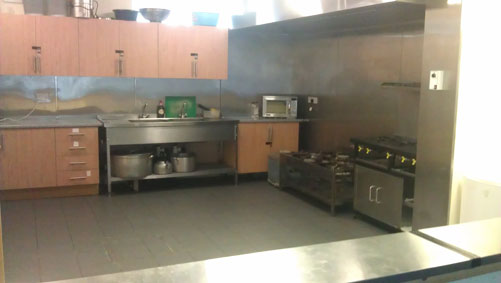 First Floor